National Registry of Historical Places

HANA HONGWANJI GAKUEN BUDDHIST TEMPLE
RESTORATION DOCUMENTATION
Removing Shingles, Covering with Plywood and Peal & Seal
Support Bracing of Porch, and Portico
Rotted Roof Area and Lower Post Removal.
Replacement Lanai Posts & Railings – Side Stair Replacement
Installed New Cedar Shingle
Installed New Electric Panel and Wiring
Painted Posts, Scrollwork and Building Exterior
Continuing the Work
The ridge structures still need to be completed with the new carvings installed. We need to replace the doors with custom doors and hardware to match the original. The alter needs to be restored. The floors need to be refinished and a new entry and parking lot has to be built

ORNAMENTAL CARVINGS DOCUMENTATION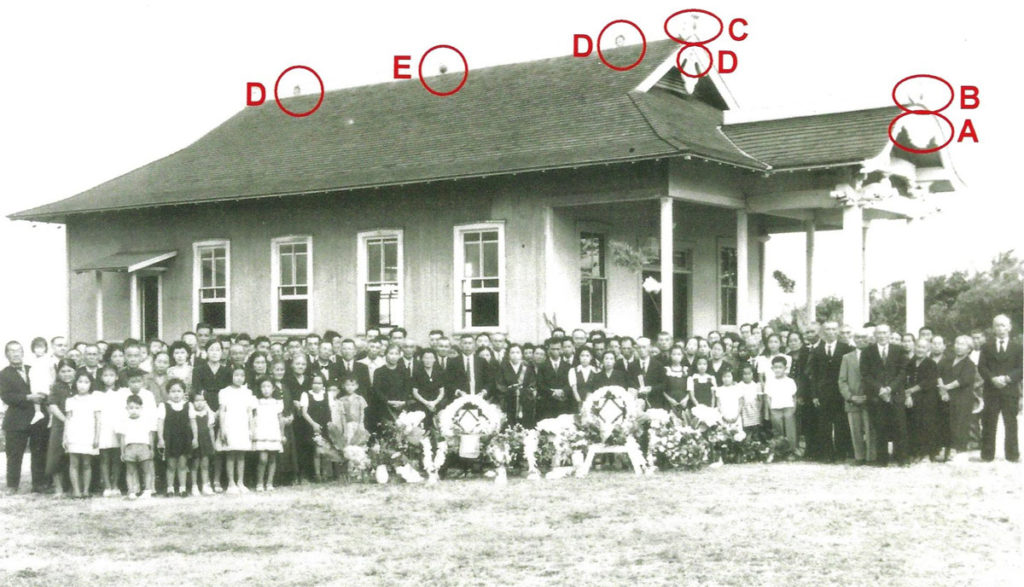 Ornamental Carving Location Reference Photo 1
Ornamental Carving Location Reference Photo 2
ORNAMENTAL CARVING "A"
Highlighted with Black, Turquoise and Possibly Red and Yellow Paint.
WISTERIA VINE SYMBOL – CARVING "D"
IMPERIAL JAPANESE GOV. SEAL – CARVING "E"
LARGE IMPERIAL JAPANESE GOV, SEAL – CARVING "F"
PROCESS FOR REPRODUCING CARVINGS
(TYPICAL PROCESS FOR ALL CARVINGS)
VELUM OVER CARVING – RUBBED WITH CRAYON
HIGHLIGHTED WITH PENCIL – LEFT SIDE ONLY
CHECKED AGAINST ORIGINAL – 2ND DRAWING OVER RUBBING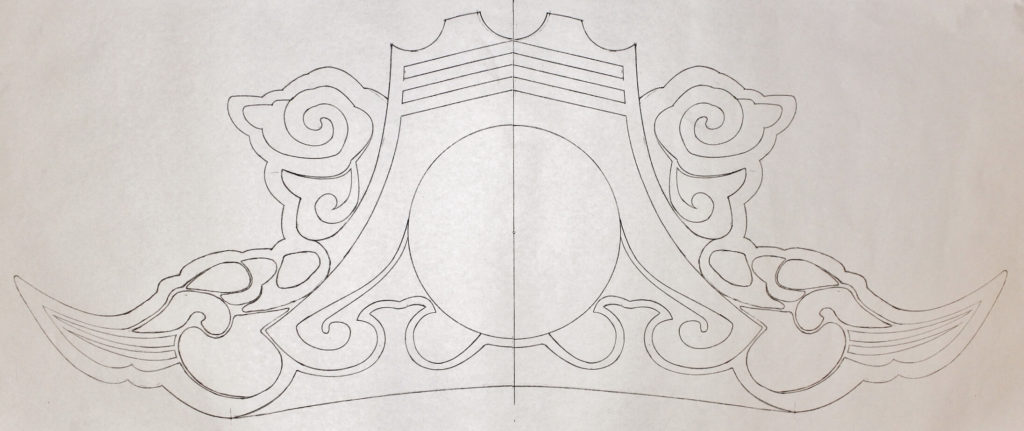 VELUM SCANNED – RIGHT SIDE CREATED ON COMPUTER
MARINE GRADE PLYWOOD CUT TO OUTSIDE SHAPE
MARINE GRADE PLYWOOD GLUED TO ALASKAN YELLOW CEDAR
CEDAR ROUTED TO MATCH PATTERN
DRAWING GLUED TO CEDAR WITH REMOVABLE ADHESIVE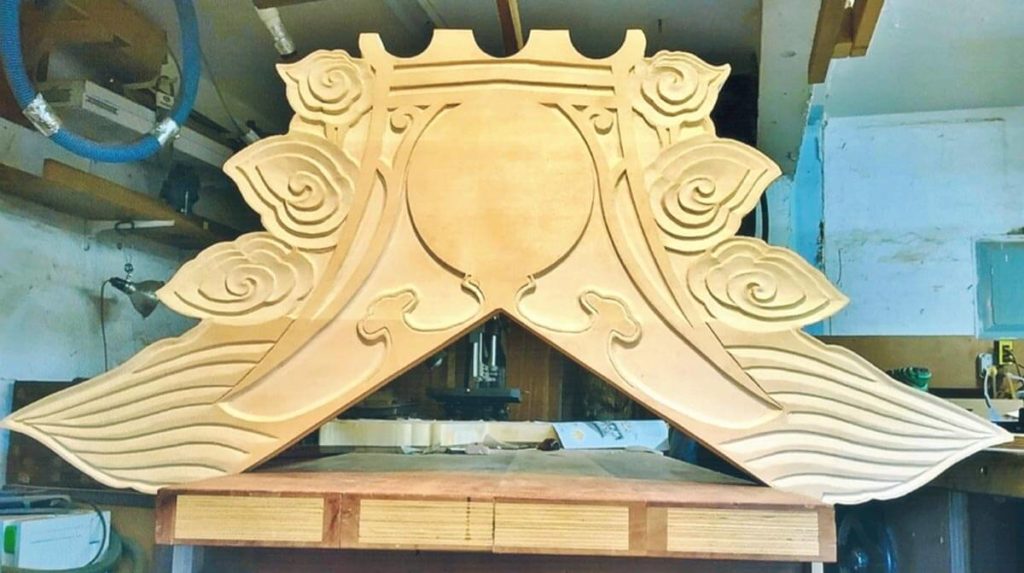 CARVER USES DRAWING TO DUPLICATE THE ORIGINAL
CARVINGS ARE PAINTED AS SEEN ABOVE.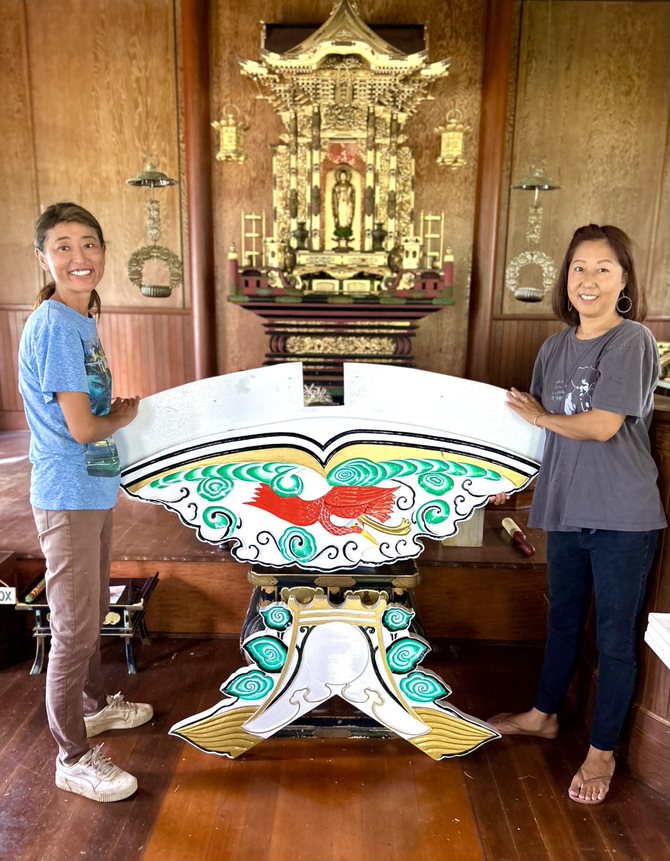 MIHO (HBTPA) PRESIDENT LEFT & HILO RIGHT ARE BOTH ARTIST WHO PAINTED THE CARVINGS FOR THE TEMPLE.
Research shows the carvings were at one time decoratively painted.  We have strong evidence that they were somewhat as above.  The final paint scheme was based on some existing colors, traditional Japanese style and our best interpretation.  Three 2 ½" diameter rods (black with white ends) extending out 4"- 5" will be mounted later in the cradles at the top of the roof carvings.  For weather and bug protection the wood used was Alaskan Yellow Cedar backed with marine grade plywood for stability, impregnated with epoxy resin and painted with sign paint that should last at least 30 years.